I checked my gardening book for entries from last year and it said "Spring arrived on May 10"…..and that is exactly what it did this year. This is when the increase of light becomes very dramatic and reaches its apex on June 21, the longest day of the year.  On the 10 of May, there was a bare hint of life…tiny little indicators…the most infinitesimal bud peaking from a tree…..when this happens, all Yukoners go a little bit nutty, as evidenced by the following pictures…..pictures showing how the outdoors becomes a bee hive of activity as we begin yard clean-up, preparations for the flower beds and the two greenhouses and the large organic vegetable garden that keeps our guests and ourselves nourished over the rest of the year. We even have a bee hive this year!! Summer is not quite yet upon us but we are looking forward to its arrival.
More pots waiting to be planted.
Planting our organic vegetable garden now as well. Can't wait until the potatoes, carrots, beets, lettuce and much more are ready to harvest and enjoy!
We are lucky to have so much space and out buildings. It allows us to put away all the patio furniture in a clean dry location.
Time to move the furniture back out to the decks and patios.
It is starting to look good.  Just need a little colour – come on summer heat – help us out …
Not everyone is working … some decide that playing with a ball is a better pursuit.
Lots of garden ornaments to still be placed in the courtyard.
Shinny clean benches ready to be moved to the deck.
Even the horses need a little "spring cleaning".
All the work is done. Time to go for a ride.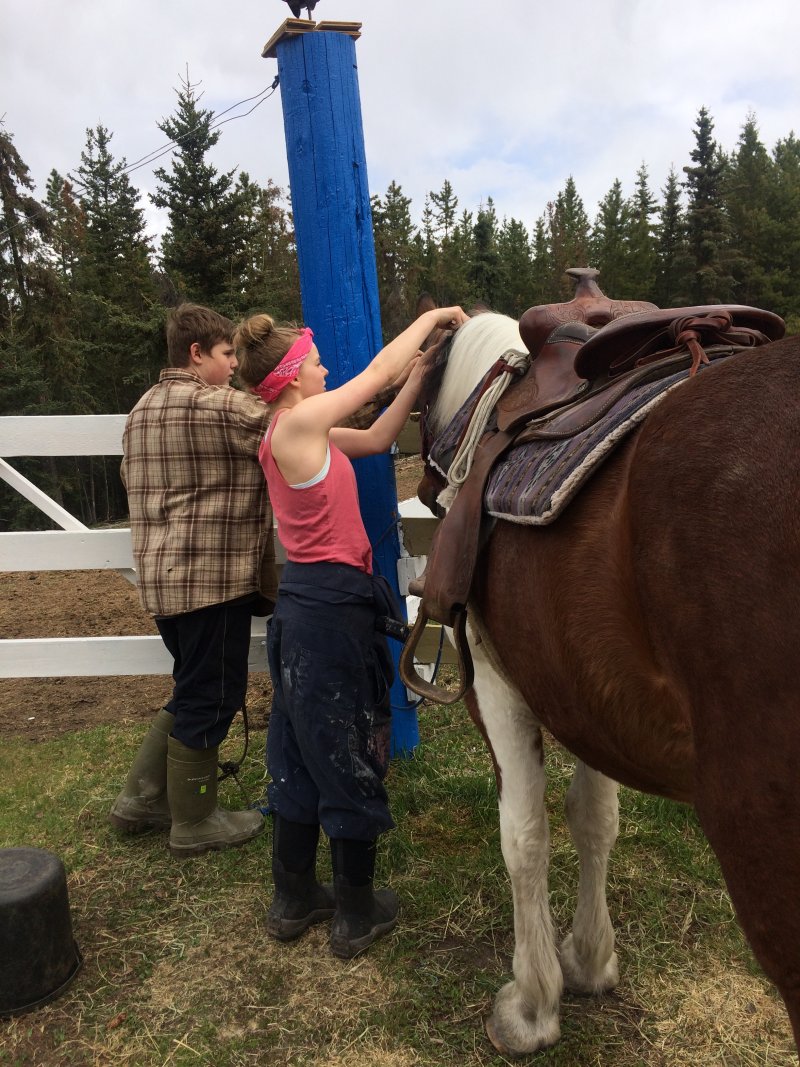 Stay tuned in the coming months as we present the garden unfolding as the warmth of the summer graces us with its presence.
Eva